Quick access
Original spare parts
All the genuine Toyota parts are the product of extensive research and rigorous testing procedures. Each part undergoes a detailed examination to make sure that it meets Toyota's exacting standards for quality, reliability and performance.
Only the parts that pass these stringent tests are offered to our customers, thereby guaranteeing your safety and the longevity of your vehicle.
WHY CHOOSE GENUINE TOYOTA PARTS?
Compliance with Toyota's quality standards
Parts are fitted by certified Toyota technicians
Enhanced residual value when you sell your Toyota
Peace of mind guaranteed by Toyota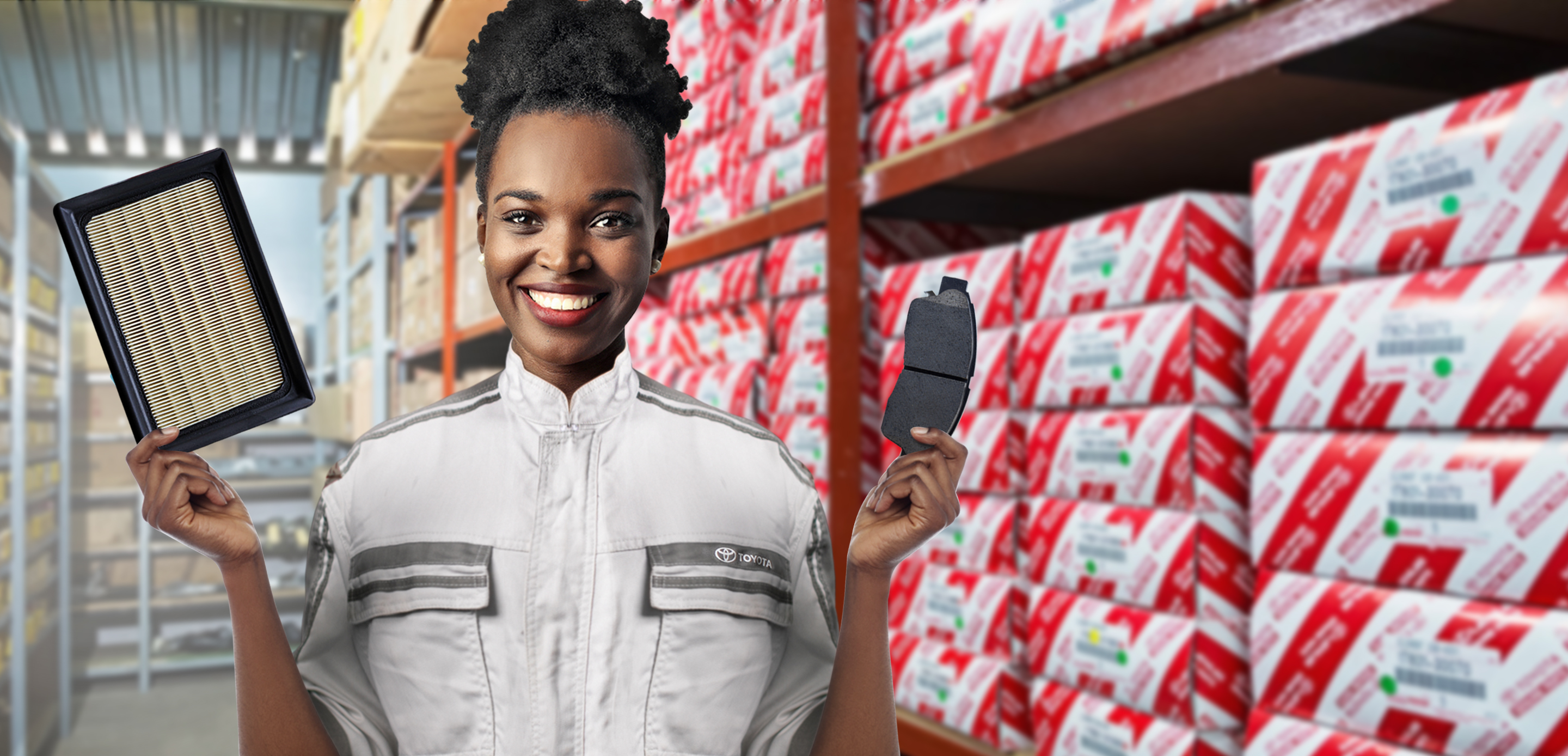 Our customer promise
OUR CUSTOMER PROMISE
High-quality original parts
Price transparency
A dedicated team at your service
Workshop service that complies with all of Toyota's standards
Focus on a few families

Braking, OUR DNA

Brakes: Genuine Toyota brake pads deliver optimal braking throughout their lifetime
How do brake pads work?

When you press the brake pedal of your Toyota, the brake pads rub on each side of the brake disk mounted on the wheel. The resulting friction slows the vehicle to a complete stop.

Naturally, brake pads wear out over time and therefore need to be replaced. Continuing to drive with worn pads is dangerous.

The pads can wear unevenly and cause changes in direction when braking. Squealing or loss of braking power are signs of wear.

Benefits of genuine Toyota brake pads
Safety and quality : All genuine Toyota brake pads are designed and tested to deliver maximum safety. Whatever the stage of the natural wearing process, the braking performance of the pads is always at its maximum, i.e. 100%.
Tailor made : genuine Toyota brake pads are designed to fit each Toyota model. As a result, fast and high-quality replacement is guaranteed without any compatibility problems.
Full knowledge of your Toyota : because high-quality brake pads are essential for your safety, genuine Toyota brake pads have been developed thanks to Toyota's unique and comprehensive knowledge of your vehicle.
Beware of counterfeit parts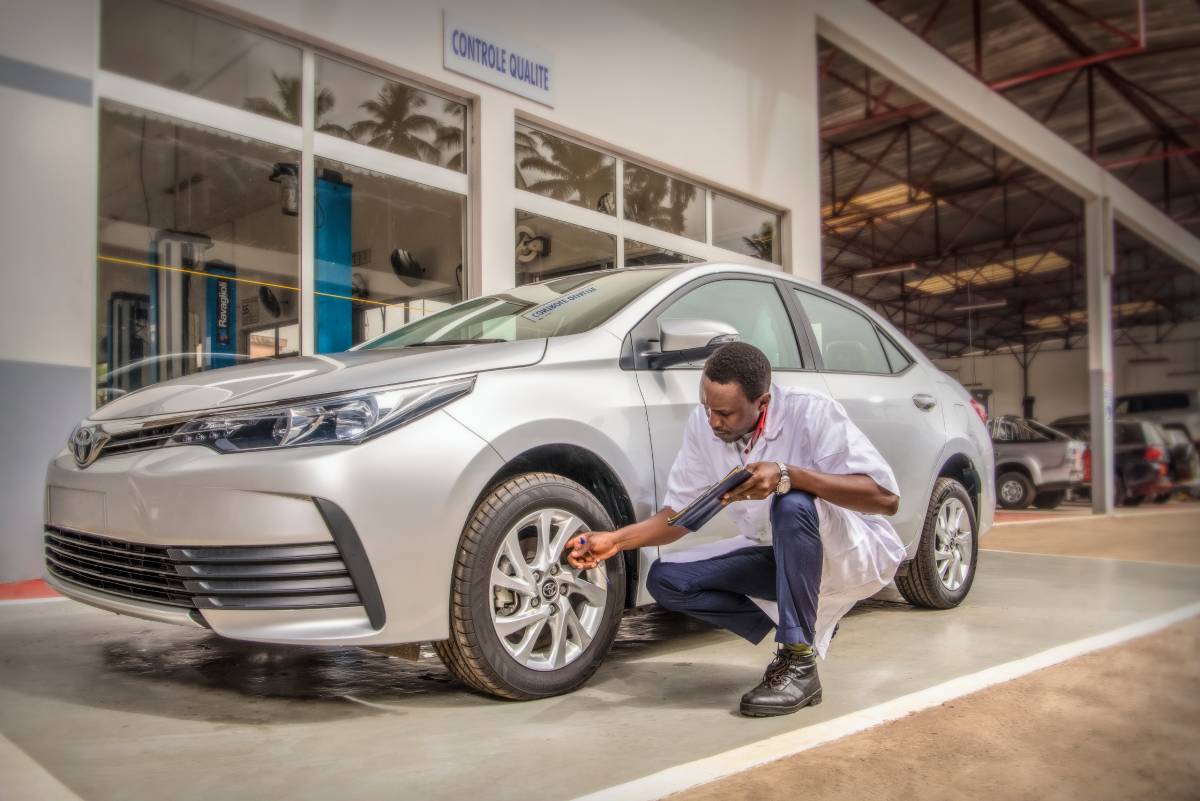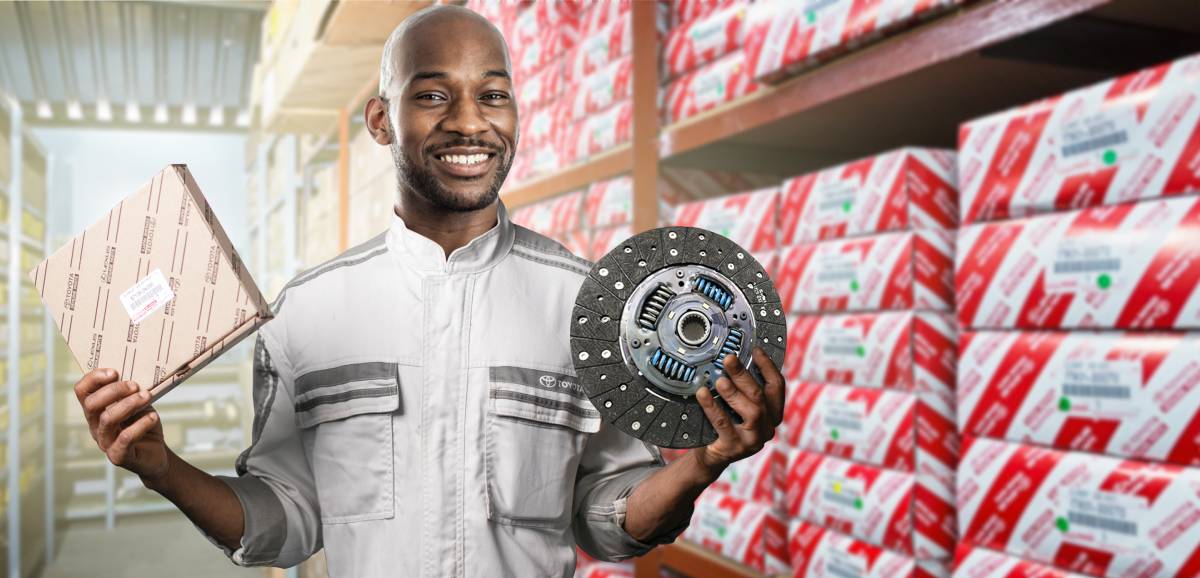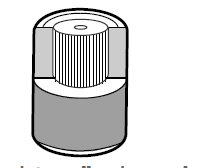 Filtration, OUR DNA

Oil Filters : The Toyota oil filters provide optimal filtration throughout their lifespan.

How do oil filters work?

The role of the oil filter is to remove impurities such as carbon residues and metallic particles from the engine oil. If you continue to use an oil filter after the recommended replacement time, the engine oil will become more viscous and the filter will become clogged. This will eventually cause engine problems.

Benefits of genuine Toyota oil filters
Superior filtration
Smooth engine oil flow
Beware of counterfeit parts

An Unobstructed View for a safer journey

Windscreen wipers : Genuine Toyota wiper blades are engineered to the highest quality standards to give you perfect vision at all times, even in extremely rainy conditions.

How do wiper blades work ?
They work quietly without any grabbing and make your journey more enjoyable.
They are made of high-quality tear-resistant durable rubber and are designed to cope with any type of environment.
They are manufactured according to Toyota's demanding quality standards
Benefits of genuine Toyota wiper blades
They are quick and easy to replace
Beware of counterfeit parts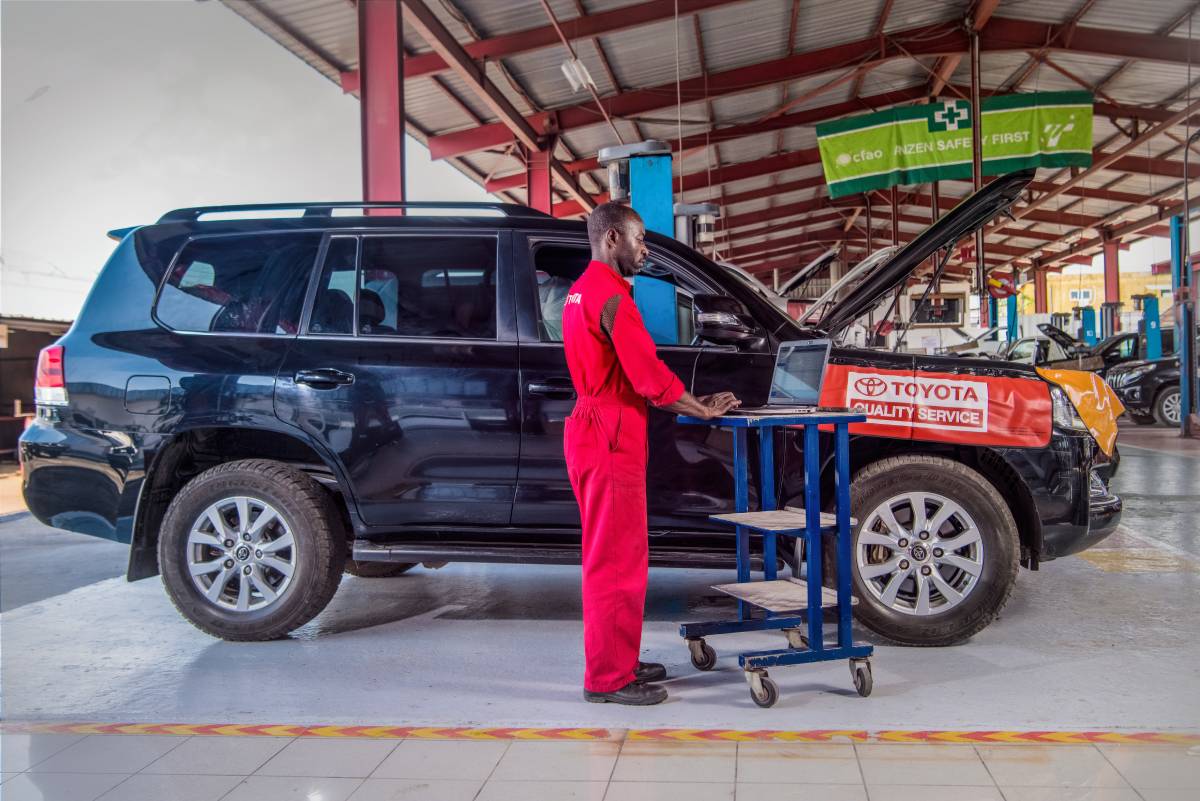 What the experts say
CAMI, your only point of contact for original parts, is the only official Toyota distributor in your country. Find all your original Toyota parts on our CAMI sites as well as our spare part specialists ready to assist you in making your purchase.
Our specialists give you the information you need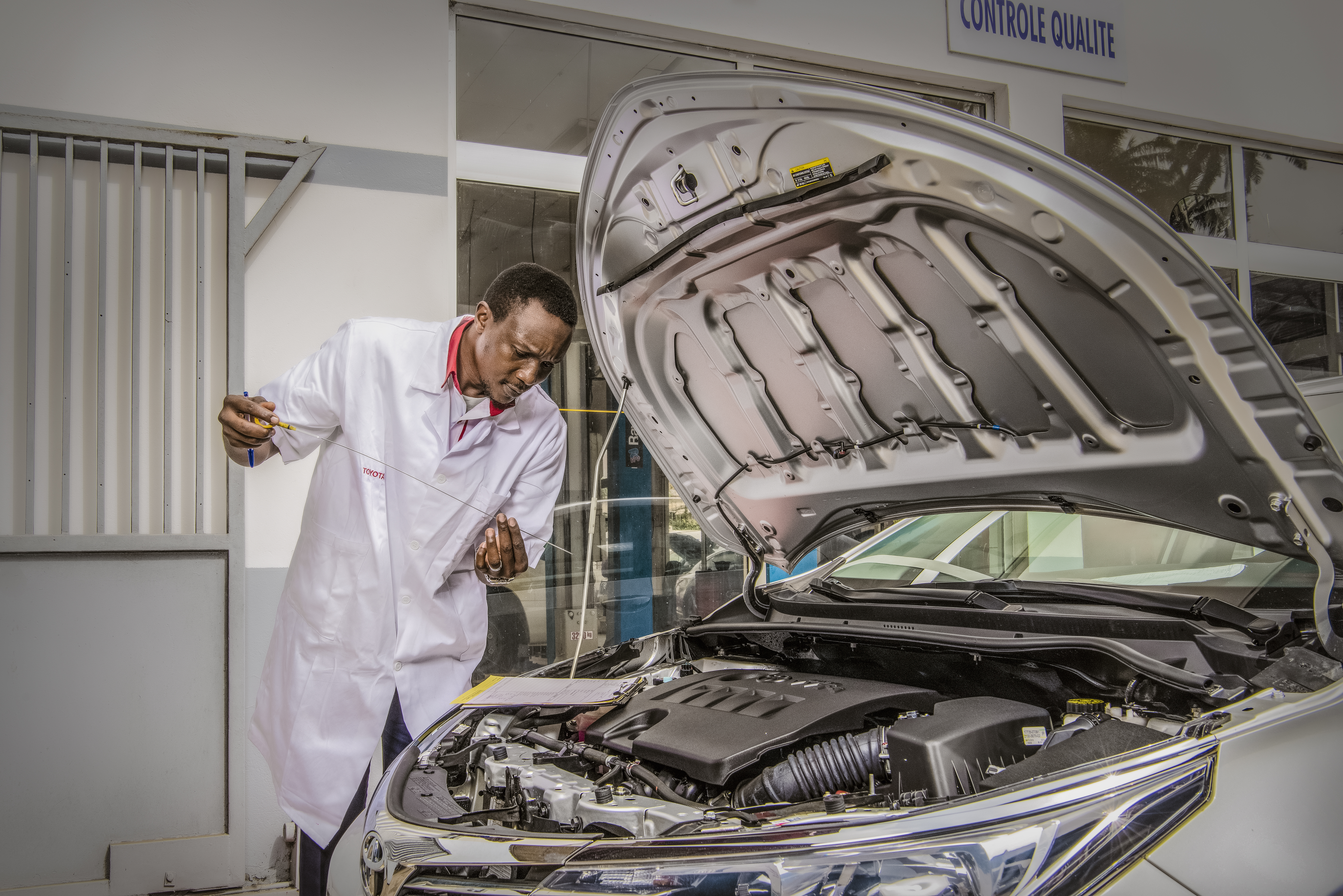 Customer testimonials
What our customers say : The Voice of the customer
The Toyota customer is at the heart of everything we do. They occupy a prominent place in all our strategic and operational reflections.
We want our customers to feel reassured as they visit our sites or during their discussions with the various agents that deal with spare parts experts in the dealership.
Our concern: Making the customer journey as pleasant as possible.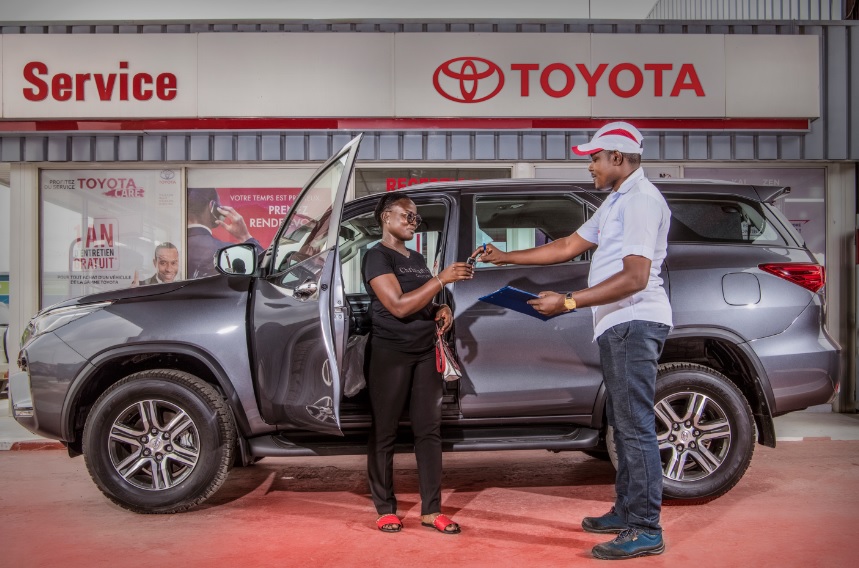 Accessories
Toyota offers a wide range of accessories to meet all your practical and aesthetic needs, to facilitate your daily transportation and to stand out in style.
So do you need a roof box? Are you looking for floor mats to protect your car? Or hubcaps to personalize it? Toyota accessories allow you to better equip your vehicle according to its use.
Our range of accessories is a complete range that allows you to better equip your vehicule and are installed by our expert Toyota technicians, for your peace of mind.
More information at your Toyota dealership.