The importance of choosing genuine Toyota parts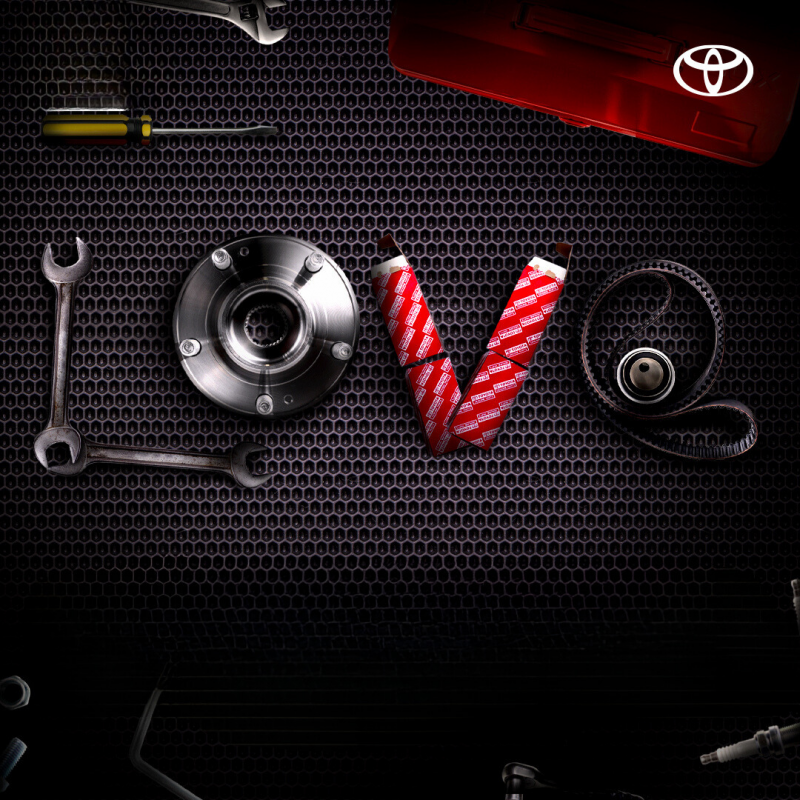 2023, July 11
Did you think all parts were the same? Think again! When it comes to maintaining your precious Toyota, it's essential to choose genuine parts instead of counterfeit ones. Toyota Genuine parts are specially designed and tested to ensure optimal performance, provide peace of mind, and preserve the long-term resale value of your vehicle.
A perfect fit for optimal operation
Toyota Genuine parts are precision-engineered to fit your vehicle perfectly. Each component is manufactured with the exact specifications of your model in mind, ensuring a perfect fit and smooth operation of all systems. By using genuine parts, you can be assured that your Toyota will function as intended, without compromising performance or reliability.
Strict quality standards for increased safety
Safety is of utmost importance when it comes to your Toyota, and counterfeit parts can pose a serious risk. Toyota Genuine parts are manufactured to the highest quality standards. Each component undergoes rigorous testing to ensure its reliability and durability. By choosing Toyota genuine parts, you gain an additional peace of mind, as your vehicle will be equipped with parts that meet the highest safety standards.
Preserve the lifespan and resale value of your Toyota
Investing in Toyota genuine parts means investing in the longevity of your vehicle. Toyota Genuine parts are specifically designed to work in perfect harmony with other components of your Toyota, minimizing premature wear and extending the overall lifespan of your vehicle. Furthermore, when you decide to sell your Toyota, the use of Toyota genuine parts helps maintain its higher resale value. Potential buyers recognize the quality and reliability of genuine parts, resulting in a higher resale value.
Beware of counterfeit parts that may seem attractive at first glance. When maintaining your Toyota, always opt for Toyota genuine parts. They are designed and tested to provide a perfect fit, ensure increased safety, and preserve the lifespan of your vehicle. By choosing Toyota genuine parts, you are investing in the long-term quality, reliability, and value of your Toyota. Don't compromise on the excellence of your vehicle; choose Toyota genuine parts.
Back to the list