All about the Land Cruiser 300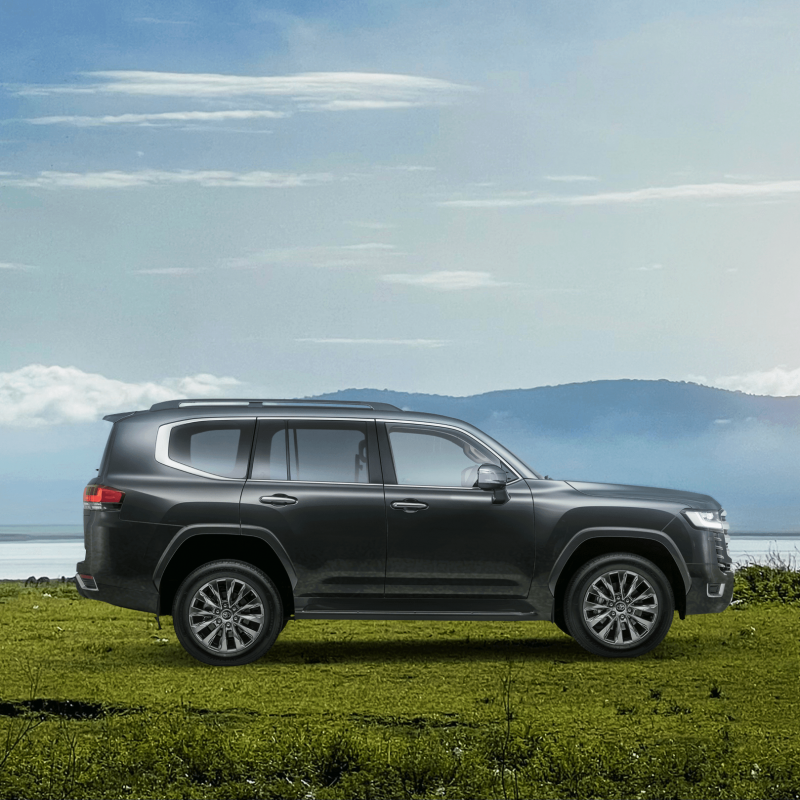 2023, May 09
The Land Cruiser 300 is an iconic Toyota model. Are you sure you already know everything about it? Discover its main features here!

1. Impressive off-road capabilities

The vehicle has impressive off-road capabilities, which is not surprising for a Land Cruiser. Its robust rear axle allows it to easily adapt to difficult terrain by providing good articulation, while its traction control system ensures excellent grip.

2. GR variant available

The Land Cruiser 300 Series has a GR off-road variant, which features many improvements. The Gazoo Racing (GR) 300 Series version is equipped with locking front and rear differentials, which are considered "cheat codes" for 4x4s. Once you've tried it, you realise how important these features are for overcoming difficult obstacles.

3. Extremely comfortable

Comfort is one of the strengths of the 300 series, based on two key factors. On the one hand, the vehicle is equipped with an independent front suspension that allows for a pleasant ride on the road. On the other hand, thanks to its intelligent suspension geometry, this large SUV manages to cushion bumps more effectively than one might expect despite its weight. Inside, there are spacious and comfortable seats and the latest technology to make long journeys as enjoyable as child's play.

4. Lighter than the previous model

The LC300 is lighter than its predecessor thanks to the use of aluminum and a different frame. This contributes not only to the overall efficiency of the vehicle, but also to its off-road performance. Indeed, a heavy vehicle can be very difficult to maneuver over rough terrain, while the weight savings achieved on the 300 series have clear advantages. Despite its light weight, the new model's structure is stronger than ever.

5. Ideal for towing

With a towing capacity of 3,500 kg, it can safely tow a caravan, camping trailer or even a work trailer. This impressive towing capacity is the result of more powerful engines, a powerful braking system and a cleverly designed suspension. It is important to note that towing performance is not only dependent on engine power, but also on the above-mentioned features and axle ratio. So the same engine can tow a lot more weight if it is combined with the right axle ratios.
Back to the list